Classic Crème Brûlée
Crème brûlée is the quintessential French dessert. And it is one of my top five favorites.
Crème brûlée is the quintessential French dessert. And it is one of my top five favorites.
It's basically a dessert custard with sugar on top that is caramelized with a torch or under a broiler. It's the dessert version of French Onion Soup.
Crème brûlée is French for burnt cream, or caramelized cream. Leave it to the French to burn things and make them taste delicious.
Whenever I eat crème brûlée, I can't help but think of Amélie.
If you haven't seen the movie Amélie, I highly recommend it. One of my top 20 movies of all time.
Amélie showcases everything that is wonderful about the French: their love of gourmet food, their love of art and music, and of course, their love of romance.
My family on my mother's side goes back to the 1600s in Southwest France (the Dordogne region, which I have yet to visit), and I take my French ancestry very seriously, as we French do.
Here's the famous clip with her cracking the crème brûlée with a teaspoon:
"Amélie has no boyfriend. She's tried once or twice, but the results were a letdown. Instead, she cultivates a taste for small pleasures: dipping her hand into sacks of grain, cracking crème brûlée with a teaspoon, and skipping stones at St. Martin's canal." — Jean-Pierre Jeunet, Le Fabuleux Destin d'Amélie Poulain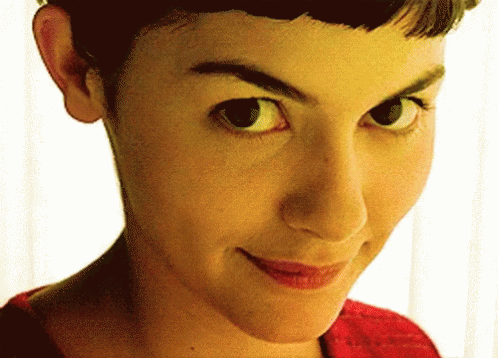 Crème Brûlée is Good For You
Crème brûlée is not just sweet, creamy, decadent, and delicious, but it also happens to be very healthy.
How can this be healthy, you ask? Because it is extremely nutrient-dense, especially if you use cream from grass-fed cows.
Please do not be afraid of healthy saturated fats. Cream from cows eating green grass is rich in fat-soluble vitamins A, D & K2. It also has much higher levels of Conjugated Linoleic Acid (CLA), a compound that protects against cancer and also helps your body build muscle rather than store fat.
Wait, what? You say I can eat crème brûlée and lose fat and build muscle?
I'm in, ya'll! I'm ALL in.
Crème Brûlée: Even a 9-Year-Old Can Make It
People think crème brûlée is hard to make, but it isn't. It's actually a simple recipe that requires almost no skill.
Even a 9-year-old can make it.
I originally published this recipe back in 2013, when my daughter was 6 and our neighbor's little boy was only 9.
Hard to believe he is 17 now. Little does he know there are pictures of him on the internet wielding a culinary torch.
I kept calling him Chef like they do on Iron Chef.
"Can I take that for you, Chef?" "Do you think it needs more sugar, Chef?"
I told him that one day, when he is older and has a girlfriend, he's going to be able to make her the most awesome crème brûlée.
Can you imagine a man who did that for you? Tres romantique!
And yes, spoiler alert: Amélie has a happy ending.
Don't watch the clip below if you don't want to ruin it. Rent it and you won't be disappointed.
Recipe Notes
This recipe is an adaption from the crème brûlée recipe in The Balthazar Cookbook by Chef Keith McNally. It is nothing short of genius.
I've owned this cookbook since 1998 (a Christmas present from my brother) and it has served me very, very well. It's a (much) slimmer version of Julia Child's, Mastering the Art of French Cooking, only modernized and simplified.
Everything I've made from this cookbook comes out fabulous, from the braised short ribs with port-wine reduction sauce to French fries to this crowd-pleasing crème brûlée.
You need 4-inch-wide ramekins for this recipe, but you can also use smaller ones.
You'll need to allow an extra hour for the crème brûlée to chill and set.
But that's the best thing about this dessert. You can make the custard the day before and let it cool in the fridge. Then, at the end of your dinner party, you can whip out the chilled ramekins and impress your dinner guests with your torch.
If you are in a hurry and didn't get to make your custard ahead, you can always chill it at turbo speed in the freezer.
You do need a culinary torch. I got mine at the restaurant supply store but you can get one on Amazon. You'll also need some culinary butane. Just snap the torch on top of the butane and you are ready to roll.
If you don't have a torch, no worries, you can also just put the ramekins under the broiler.
Our crème brûlée looks a shade darker than you'll see it in a restaurant because we I used coconut sugar.
Sucanat and coconut sugar are much more nutrient-dense than granulated white sugar, which is refined and has been stripped of nutrition. Unrefined natural sugars like sucanat and coconut sugar contain iron, calcium, vitamin A, vitamin B6, potassium and chromium.
Crème Brûlée
Serves 6
Ingredients
Eggs, large, organic and free-range and ideally from pastured chickens (5)
Heavy cream, organic, preferably from grass-fed cows (2 cups, or 16 oz)
Sugar, sucanat, or coconut sugar (1/4 cup + 4 TBS)
Vanilla bean (1) — you can also use  vanilla extract to taste
Cinnamon stick, 2-inch (1) – optional
Equipment
Medium mixing bowl
Medium saucepan
Whisk
Glass measuring cup
6 Ramekins
Large roasting pan or casserole
Culinary torch  
Canned butane for torch
Directions
1. Preheat the oven to 300 degrees F.
2. Separate the egg whites from the yolks, adding the yolks to a medium mixing bowl. Discard the whites or save for another use.
3. In a medium saucepan on medium heat, combine the cream and 1/4 cup of the sugar. Whisk in the vanilla bean and its seeds (or vanilla extract), and the cinnamon stick. Bring it to a boil, whisking gently.
4. When it reaches a boil, transfer the hot cream to a glass measuring cup.
5. In a medium mixing bowl (one that fits into the ice bath), lightly beat the egg yolks with a whisk. Whisking steadily, very slowly (this prevents the egg yolk from cooking) add the hot cream to the yolks.
6. Fill 6 ramekins evenly with the custard. Gently place them in a large roasting pan or casserole.
7. Fill the pan with warm water until the water comes halfway up the sides of the ramekins.
8. Cover the roasting pan with a lid or aluminum foil and bake in the oven for 45 minutes, or until the custard is set and firm when the ramekins are jiggled.
9. Remove from the oven, let cool, and then refrigerate for at least 1 hour, or overnight.
10. Prior to serving, sprinkle 1 teaspoon of sugar over each custard, spread evenly across the width of the ramekins.
11. Brown the tops of the crème brûlée with a culinary torch. If you don't have a torch, you can slide under an oven broiler for 2 minutes, or until the sugar bubbles.
12. Sprinkle another teaspoon of the sugar mixture over each custard and brown again. Serve immediately.