Are you looking for the best collagen supplement? Not all collagen supplement brands are the same.
Some are better than others. And one is light years ahead of all the others.
In the process of researching different brands, I found a collagen supplement that checks all the boxes.
There are 10 things you need to look for in a collagen supplement.
In this post, I'll tell you what to look for and why the collagen supplement I found is the very best.
Please note: I have affiliate links in this post. I make a small commission when you order via my affiliate links. However, I only recommend brands I trust. Thank you for helping to support my blog.
How I Found the Best Collagen Supplement
I wasn't actually looking for collagen when I found this collagen brand. But it was the results I saw that got me to take a look.
My History with Collagen Supplements
I've taken a collagen supplement on and off throughout the years, but to be honest, I never really seen great results. Nor do I see people having amazing results with collagen.
Like, I know I should be taking it... but I don't know if it's actually doing anything for me. I just wasn't seeing the evidence of the benefits.
I know collagen is good for you – one of the very best supplements we can take. Collagen is the most abundant protein in our bodies, making up from 25% to 35% of the whole-body protein content.
A friend of mine told me a few years ago that she had PCOS and was able to grow her hair back by taking a combination of collagen and vitamin C.  
So I knew it can work... but through all my years of blogging about health, I just haven't seen people getting incredible results.
In fact, if you go on YouTube and watch videos about collagen testimonials, it's pretty underwhelming. Because most people aren't having great results.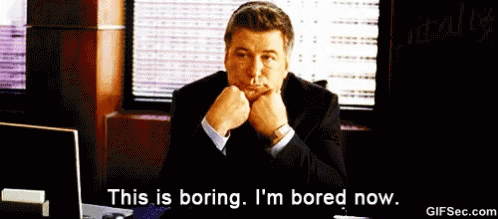 The last thing you want to do when you buy collagen is waste your money on a product that doesn't really work.
Not only that, but you could actually be taking a product that is toxic. As you will see below, some collagens have been shown to contain heavy metals.
Bella Grace Collagen Elixir is brand new, and like no other collagen supplement on the market.
It is made from bovine collagen from grass-fed animals and it has some ingredients in it that catapult it above and beyond anything you will find on Planet Earth.
But what really convinced me was when I saw the mind-blowing testimonials from people using Bella Grace, in just a matter of weeks and months.
Keep reading to see the before and after photos...
Once I saw the results people were getting, I knew I had to not only become a customer, but also become an affiliate so that I could share this with my readers.
You're gonna be blown away... keep reading...
10 Things to Look for in a Collagen Supplement
In this post, I break down what to look for in a collagen supplement, and why Bella Grace Collagen is the absolute best product on the market.
If you're currently buying a collagen supplement, you're going to want to switch. And if you're not currently taking collagen, now's the time to get started.
1. Type of Collagen
When shopping for a collagen supplement, you always want to choose collagen peptides instead of just plain collagen.
In order to explain that, let me first explain what collagen is, how are body absorbs it, and why collagen peptides are easier for the body to utilize.
I'll also explain which brand of collagen peptides is the best.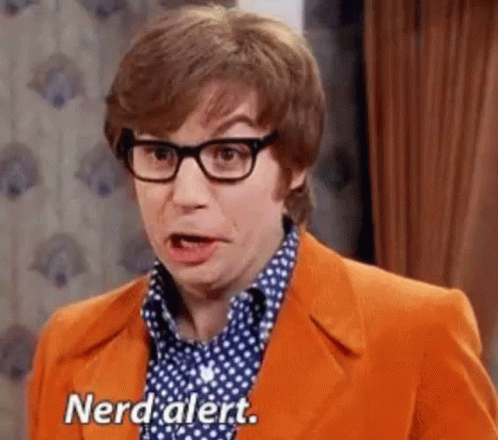 This is the most scienc-ey this post will get, so bear with me. Before and after photos coming soon!
What is Collagen?
Collagen is made up of long-chain of proteins called amino acids that make up our skin, connective tissue and bones.
Amino acids are also the precursors for the neurotransmitters  or "feel good" brain chemicals, serotonin, dopamine, and norepinephrine. These are the brain chemicals that help you feel focused, alert, happy and relaxed.
All collagen contains 19 different amino acids, with a particularly high content of hydroxyproline, glycine, and proline. The abundance of hydroxyproline is important to note, because this amino acid isn't found in other proteins.
How Do We Absorb Collagen?
The body can't absorb collagen in whole form. The protein must be broken down during the digestive process before absorption into the bloodstream.
To increase collagen's bioavailability, collagen supplements are hydrolyzed.  is the Hydrolyzed collagen is another way of saying Collagen Peptides.
When collagen is hydrolyzed, or made into collagen peptides, they break down collagen's long amino acid chains via a chemical or enzymatic process into collagen peptides consisting of just two or three amino acids together.
These peptides are then easily absorbed through the gastrointestinal tract.
How the Body Utilizes Collagen Peptides
After consuming collagen peptides and absorbing them, they travel throughout the body, repairing, rebuilding and providing energy.
Collagen peptides are sent to different tissues where cells use the peptides to build  full-length collagen helices that repair our skin, bones and joints. The cells also use the amino acids directly for energy.
The peptides also function as antioxidants, helping to protect existing collagen in the body from oxidative stresses that degrades it.
What's the Difference Between Collagen vs. Collagen Peptides?
As I explained above, the main difference between collagen vs. collagen peptides is that collagen peptides are generally more bioavailable – they are better absorbed into the bloodstream because they are much shorter chains of amino acids than collagen and gelatin.
Because they're fully hydrolyzed and therefore shorter, collagen peptides are more readily broken down into a form that can enter the bloodstream upon digestion.
 To put it simply, collagen peptides are the more broken down form of collagen.
Not All Collagen Peptides Are the Same
Bella Grace Collagen uses the very best form of collagen peptides.
The brand name is VERISOL® collagen, which is made by a German company, Gelita. You can read about it on the Gelita website.
The VERISOL® bioactive collagen peptides are a premium source of collagen peptides because:
They are the most clinical studied in the field, with research defining their safety and effectiveness.
Further, Verisol® uses selective, small collagen peptides because they have superior absorption from the gut and enhanced effectiveness.
These bioactive collagen peptides can activate the processes that create new collagen, where and when you need it. Other forms of collagen are merely passively delivering amino acids without optimizing the process of collagen generation.
In short – The VERISOL® bioactive collagen peptides in the Bella Grace Collagen represent the form with the greatest clinical support, proven bioavailability & directly activates cellular repair.
2. Collagen Peptides from Grass-fed, Pasture Raised Cows
Okay, so now that we know we need collagen peptides and not just collagen, we also need to make sure the collagen peptides are responsibly sourced.
In other words, from healthy animals that are fed properly.
There are lots of collagen supplements out there and they are not necessarily from a good source.
Verisol® collagen peptides are made by a Gelita, sourced from cows that are grass-ged and pasture raised.
I took this screenshot on their website:
Needless to say, this is especially important to me. I'm a big believer in the benefits of grass-fed animal products.
3. No Heavy Metals, No Additives, No GMOs
Another huge issue with collagen supplements is heavy metals, additives and GMOs.
Studies Show Heavy Metals Found in Collagen
You may have read the report a few years back from the Organic Consumers Association.
Organic Consumers Association and Clean Label Project tested 28 of the top-selling brands of collagen supplements and found that:
64% tested positive for measurable levels of arsenic
37% tested positive for measurable levels of lead
34% tested positive for trace levels of mercury
17% tested positive for measurable levels of cadmium
Yikes, right?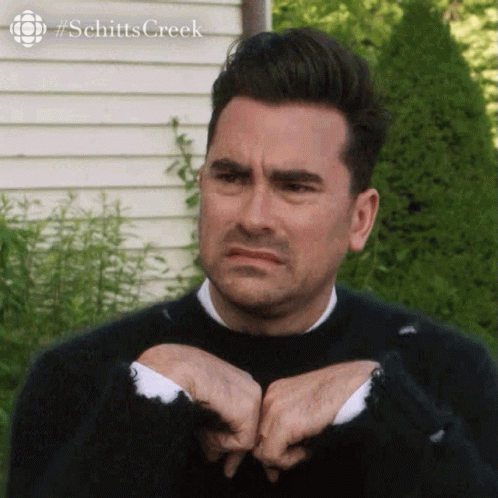 See their 10-page white paper here.
Why Are There Heavy Metals in Collagen?
Many collagen brands are made from animals raised in CAFOs, or confined animal feeding operations, also known as factory farms.
This is why they have GMOs and heavy metals – because they are eating a terrible diet full of pesticides, fluoride and aluminum, which is stored in their tissues.
Not Bella Grace!
As I explained above, Bella Grace Collagen is made using Verisol® collagen peptides, which is manufactured from cows on pasture, not cows raised on factory farms.
So this is why there are no heavy metals in Bella Grace Collagen.
But how do we know for sure that the collagen does not have GMOs, heavy metals or additives?
As you can see from the screenshot below from Gelita's website, their collagen peptides products are non-GMO and qualify for the Clean Label, which means they do not contain heavy metals.
As you can see from the Clean Label website, their standards and methodology for Clean Label status are very stringent.
4. More Than Just Collagen
But wait, there's more!
As you can see from the label below, Bella Grace Collagen is not just collagen.
Bella Grace Collagen has added vitamins and a couple other ingredients that make it different and better than any other collagen supplement on the market.
Namely, astaxanthin and cat's claw.
Astaxanthin
Astaxanthin is a fat soluble nutrient with a unique structure that's a perfect match for your skin's cell membranes.
Astaxanthin is 6,000 times more powerful than vitamin C. It protects what other antioxidants can't.
This video below explains why astaxanthin works so well and so synergystically with collagen peptides:
Natural astaxanthin also helps skin lock in moisture, makes skin more resilient to environmental factors, promotes longevity of existing dermal structures, and supports the skin's ability to replenish important components that contribute to the maintenance of hydrated, smooth elastic, and younger-looking skin.
Cat's Claw
Cat's claw (Una de gato) is a traditional medicine treasure from the Amazon Rainforest. A vine that is highly revered.
According to Bella Grace Collagen Elixir formulator, Dr. Mark Miller:
"Cat's claw is the most potent inhibitor of NF-kB, which is the master gene switch that dictates chronic inflammation.
My research was recognized by the the NIH with Innovation Award for showing that Cat's claw suppresses collagen breakdown by MMPs in human tissues."
5. Clinical Results
Verisol Bioactive Collagen Peptides, which is what is in Bella Grace Collagen, are clinically proven to boost the skin's collagen levels by up to 60%.
They have over 80 clinical trials.
Here are just a couple... I'll add more later. For now, I just want to get this post up!
In a double-blind, controlled study amongst over 100 women, after 4-6 weeks of taking Verisol daily they experienced more evened skin surface and visible reduction in fine lines around the eyes.
Here's another amazing study on Verisol and cellulite: Dietary Supplementation with Specific Collagen Peptides Has a Body Mass Index-Dependent Beneficial Effect on Cellulite Morphology.
YES! Cellulite!!!!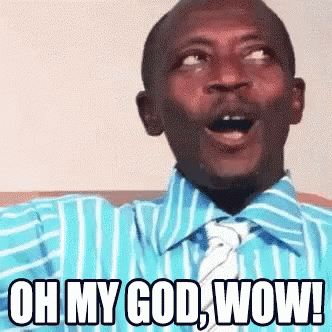 6. Convenient & Easy to Consume
No more mixing collagen peptides powder with water, shakes or coffee!
All you have to do to consume Bella Grace Collagen is open it and consume it. And it comes in a handy pouch, which is super convenient for travel.
7. Low Calorie, Low Carb, Paleo, Keto, Gluten-free, Dairy-free and Kosher
Yep, all that. Only 15 calories per serving.
Unless you're a vegan (which you really shouldn't be – it's not healthy, guys – you know that if you've been reading my blog for a while) anyone can take Bella Grace Collagen.
8. Collagen Testimonials
Okay, okay... so Bella Grace is the best in terms of sourcing, the best clinical results, and all the things.
But does it really work?
The results are nothing short of astounding. Like nothing I've ever seen before.
There are so many testimonials that I can't include them all here. Otherwise you'd be scrolling and scrolling.
I'll share a few below... and you can check out more testimonials here.
Click here for more Bella Grace collagen testimonials.
Keep in mind that at the time of this writing, the company hasn't even had their official launch yet. The upcoming official launch will be this October, 2022 in Clearwater, Florida.
They started with a soft-launch in March of 2022, and so far only have around 4,000 total customers (including retail customers and affiliates).
9. What If You Could Get Collagen for FREE?
How would you like to get your collagen for FREE?
Yes, you read that right. FREE.
Here's all you have to do to get Bella Grace for FREE:
The first time you order Bella Grace Elixir, you get an automatic 10% off on your first purchase.
After your first purchase, when you sign up for Bella Grace Elixir on autoship, you save 10% going forward.
When 3 of your friends are signed up as a customer with an active autoship, you get a box every month for free!  You only have to pay for shipping and tax.
I don't know about you but I think that's incredibly awesome.
10. Money Back Guarantee
If you are not satisfied for any reason, you can get a full refund within 30 days. Bella Grace offers a full money back guarantee within 30 days of purchase.
What have you got to lose? And what have you got to gain?
Order Bella Grace Collagen Elixir Today
You get 10% off your first purchase.
And there's a 30 day money back guarantee.
Don't wait – get started today!
And your purchase helps me keep blogging!
Pin This Post
---
Comments