Product Reviews
This Drink Could Save Your Life
What if one drink could save your life? In this post I'm going to share about something I found out about recently – a product that is saving lives.
Remember that old saying, An apple a day keeps the doctor away?
What if one drink could save your life?
In this post I'm going to share about something I found out about recently – a product that is literally saving lives.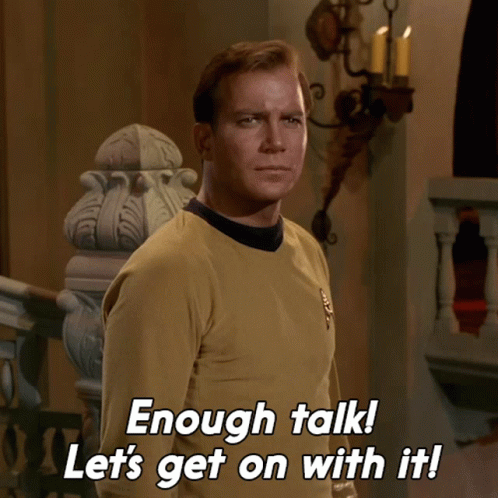 Disclosure: This is not a sponsored post. I am not being paid to write this post. I am writing it because I believe in the product. I did sign up as an affiliate, so if you buy something using my link, I will earn a small commission from your purchase. Thank you for helping me to continue blogging.
Also, I am not a doctor or medical professional. Please talk to your doctor (preferably a holistic minded one) about any health issues you have.
Could a Drink Save Your Life?
So... in case you hadn't noticed... a whole lot of people are dying right now.  Like a whole, whole lot. Way more than in 2020.
We're not getting all the numbers yet, and of course none of the fake news Soros- and Blackrock-owned "mockingbird" media outlets are reporting it, but there are a whole lot of people dying from heart disease, stroke and cancer.
Including young people and kids.
Just saw this chart today on Mike Adams' Telegram:
Also, here is an excellent article on The Hill about an insurance company that is reporting that death rates were up 40% from 2020 to 2021.
SADS
The worst part is people are literally dying unexpectedly. They pass away in their sleep. Or you may have heard about all the athletes collapsing on the field.
The deaths are very sudden – which is why they are now calling it "SADS".
Here's a recent article about SADS, and some of the people who are dying unexpectedly from Sudden Adult Death Syndrome, or Sudden Arrhythmic Death Syndrome (SADS).
Get Some Life Insurance
Don't despair, guys... I have a solution for you.
The drink I'm about to tell you about could literally be your life insurance. Just one shot a day and you and your family members could stay above ground.
Why Are So Many People Dying?
I found an excellent article just today by Dr. Mark Sircus, called Blood Clot Epidemic – The Kill Mechanism of COVID Injections and Infections – Chlorine Dioxide Saves The Day.
It's an older article – from February, 2022. But still 100% relevant.  And it's stunning how infrequently you will find articles like this, because the media is so fake and completely controlled by pHARM@.
If you're not familiar with Dr. Mark Sircus, he has been one of my favorite health researchers for over a decade now. Back when I started writing about magnesium, he was one of the first ones to write about transdermal magnesium.
Anyway, in this article about the Blood Clot Epidemic, he explains why it's happening and what you can do to recover.
Pool Water
Interestingly, Dr. Sircus  also recommends Chl0rine Di0xide Solution, which I've been writing about here on my blog since March of this year.
I call it "Pool Water" to evade the Big Tech algorithms.
What I've noticed is that, while many of my friends and readers are already on the pool water and swear by it, some are intimidated and can't seem to get started making it.
There is a bit of a learning curve – but once you start, it's extremely easy to make and consume every day.
And best of all, it only costs less than $5/month to make.
If You Can't Make Pool Water
The only thing is you can't buy pool water ready-made. And many people just don't have the time and energy.
If you can't get it together to start making pool water, I have a solution for you... this amazing drink I've discovered, which will work in much the same way as the pool water.
Now, it won't work as well as the pool water, because it doesn't do all the things pool water does. Pool water also detoxes heavy metals and parasites and does a bunch of other things.
That said, if you can't do pool water yet, I think literally everyone should get some of this drink I'm about to tell you about. It's easy – they just ship it to your door. And you just have to drink one a day.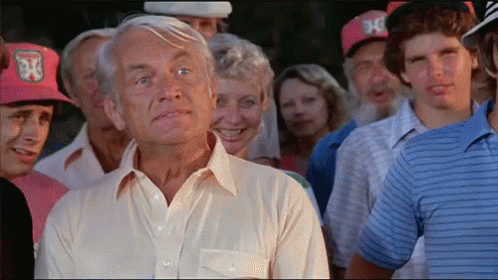 OK... So What's This Life-Saving Drink?
It's called Hydro Shot, made by H2Bev, right here in the United States (Texas, in fact).
So, what is Hydro Shot, you ask?
It's basically water infused with molecular hydrogen, plus some supplements.
What Does Hydro Shot Do?
It increases blood flow, stimulates brain function and provides energy.
We'll talk more about these things in just a minute... especially the blood flow part. And I'll explain why the Hydro Shot works.
What Are The Ingredients in Hydro Shot?
If you visit their website, you can read the full list of ingredients.
Why Molecular Hydrogen?
What they are finding is that what seems to be killing people is blood clots.
The Hydro Shot is a beverage infused with hydrogen.
According to their website:
"Molecular hydrogen is the smallest molecule in the universe. It easily penetrates the cell membrane and even the blood-brain barrier. This gives it the unique ability to access DNA and mitochondria within the cell where it has protective action. Molecular hydrogen, as the smallest antioxidant, does what no other molecule can do."
If you go back and read Dr. Sircus' article, Blood Clot Epidemic, he explains WHY molecular hydrogen works to prevent clotting and how it helps to oxygenate the blood.
The Cardiac Trifecta
To go into more detail about why this works, I want to share a video with you.
In the video below, my good friend Laura Bartlett talks to Dr. Bryan Ardis about what she calls "The Cardiac Trifecta".
Please note: If you are reading this article via your email and you can't see the video above, for some reason video doesn't show up in email – you need to click through to read the article on my website.
In this very informative interview, Laura explains that there are 3 supplements that will help slow down the clotting (which is what causes heart attacks and strokes):
N-acetyl cysteine (NAC)
Melatonin
The first 2, NAC and Melatonin, you've surely heard of and you can buy at any drugstore.  And the third is Hydro Shot.
Also, if you watch at around 25:00, Dr. Ardis talks to Kurt Rutman (I apologize if I spelled that wrong – I can't find his name on the website,) founder of H2BEV Products and the formulator of the Hydro Shot.
His interview is fantastic because he has an amazing testimonial – he had very bad heart disease with 9 stints and now, in his 70s, he has the heart of a 30-something. Go watch him!
If You Didn't Get Jabbed, You're Still Not Safe
You might be thinking to yourself, "I didn't get the clot shot... so, I'm fine."
But are you safe?
We know that the clot shot is transmitting the spike protein others. It is transmitted through the skin and through the breath. So if you are around people who have been jabbed, you will be susceptible to clotting.
This is especially important for people who have pre-existing heart issues, or those who have already had strokes.
As my friend, Laura Bartlett says, "Don't be scared – be prepared."
Get the Hydro Shot!
What Does It Taste Like?
I love it! Tastes delicious. The only thing is you can't add ice to it – that messes up the molecular hydrogen.
What About the Calories?
It's zero calories and keto-friendly. So yay!  
Order Hydro Shot Today
Click here to order Hydro Shot and get it shipped directly to your home. Click "auto-renew" and you save 10% automatically.
When you order using my link, I will earn a small commission. Your purchase helps me to keep blogging. Thank you!    
Please Share This Post!
I'm very shadow-banned and censored right now on most social media – so if you share this post, it not only helps me but it helps get the word out to people who really need this. We are saving lives!
Please share this post on Facebook and other social media, and via email and text. you can also share on Pinterest – see below...
Thank you!
Pin This Post
SHOP MY ONLINE STORE
Shop for products I personally use and recommend.
Your purchases support me and help to keep me blogging.
SHOP