Just a quick update post to let you all know what I have planned for this site for 2022. I am writing this post not so much for you, my audience, or even really for me. I'm writing this post to create a public proclamation of what I  want to achieve.
On the first day of the year, I wrote out my new year's resolutions and, while I can't share all of them here (most are personal), I will share the ones that pertain to my work and this website. I'll include my goals (what I envision for this blog in 2022) as well as what I plan to do to achieve my goals.
I'm actually excited because even though I have very limited time to work on this (just 9-3 pm on weekdays when I am not doing other stuff like meal planning, grocery shopping and keeping up with the home and family), I know that if I focus, I can achieve my goals.
And if I can do this, anyone can. It just takes focus and effort over a period of time.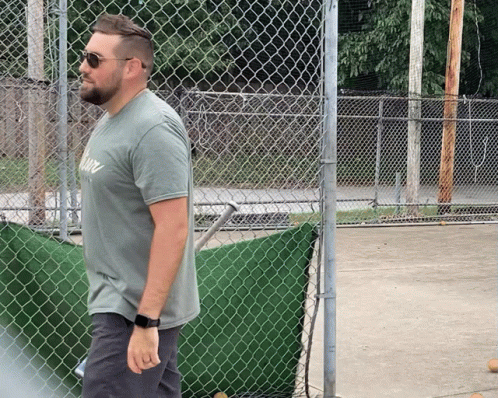 My Goals for 2022
I really don't have a lot of goals except to grow my content and subsequently grow my subscriber list, and my social media.
100,000 free email subscribers (currently 547 free email subscribers)
5,000 paid subscribers (currently 28 paid email subscribers)
My goals are pretty cut and dried. All I care about right now is writing. Because what I want more than anything is to continue to share truth and encourage people who are suffering through this crazy war.
In order to keep writing, I have to make money to keep my blog alive. I almost lost the blog completely in 2019-2020 because I lost all my financial support. I lost my income from almost every source: ads, affiliates, etc. This is because I have been censored, deplatformed and shadowbanned.
I don't really need 5,000 paid subscribers to keep my blog alive. Now that I've cut most of my business expenses, I really only need around 100 or 200 subscribers.
But I'd like to have more so I can use the extra money, mainly because I want to have my own money to spend as I see fit, and to donate to worthy causes.
When Big Tech tried to destroy my blog, I had to stop donating to all the charitable causes I was supporting including Tim Tebow and Charity Water. I want to go back to supporting them, and others.
I also want to be able to travel and explore which will lead me to want to create more content.
Are These Goals Achievable?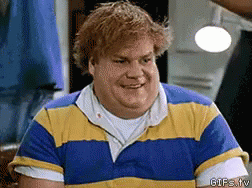 Okay, I'll be honest. These goals seem like a real stretch for me. You may see them and think to yourself, "Are you out of your mind?"
Maybe so. But sometimes you have to get out of your own mind to envision what is possible. Usually we are our own worst enemy.
How will I go from 547 free email subscribers to 100,000 in one year? Honestly, I have no idea.
But if you never set a goal, you'll never get there. And even if I only get to say 20,000 subs, that's still moving in the right direction.
And also, Matthew 19:26,  ya'll.
Jesus looked at them and said, "With man this is impossible, but with God all things are possible." (Matthew 19:26)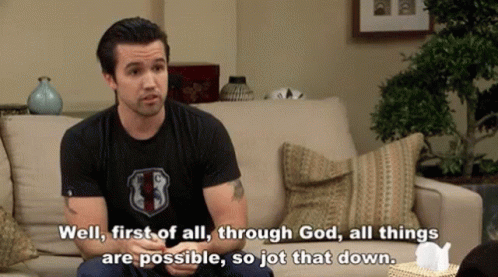 My Strategy for 2022
Setting goals is great, but you'll never get there unless you have a strategy.
First of all, I plan to move all the posts from my old blog, Cheeseslave, over here to this website. There are over 900 posts on there, so I have a lot to move. But my new host, Ghost.io (which I highly recommend), will move them for me. I have to move them because my old blog is seen as spam/suspicious content by literally everyone from Google to Pinterest to Facebook – so no one can share my posts. In the process of moving all of these posts over, I will continue to write and make content. But publishing frequently will hopefully help my search engine ranking with the new site.
Next, like I said, keep publishing, but do it in a specific way. I really feel like the social media world is about to get completely turned on its head. I am prepared for whatever happens, but suffice it to say I think right now TikTok and GETTR are two of the best places to publish, with TikTok far and away being #1. So I'll be focusing more there, and also be moving over to some other video platforms. I'm really looking forward to seeing what happens.
For those of you who are interested in how all of this works, I will be learning as I go  and I will be teaching a class on how I do it. See below.
How This Will Impact You?
If you are one of my subscribers (free or paid), first of all, thank you! You guys are keeping me alive! You will be seeing more content from me – a mix of new and "old" posts.
If you are interested in learning how to publish content (blog, videos, social media), you can watch me grow. And I'll be relaunching my social media course soon – so stay tuned for that.
Otherwise, none of this will impact you – but I wanted to put this out there. You can bookmark this and see how I do over the next 12 months.
And remember, if I can do it, so can you!