President's Day is coming in two weeks. Did you buy your DWAC stock yet?
No? Okay, in this post, I'll show you how, step by step. Very easy! Do it today!
Instead of MAGA, it's MIGA. Make Internet Great Again.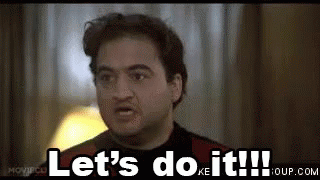 Disclaimer: I'm not a financial advisor. You take responsibility for your own profits and losses. OK? OK. Let's go.
What Is DWAC?
DWAC stands for Digital World Acquisition Corporation. DWAC is the ticker symbol for the company called Digital World Acquisition Corporation.
In other words, DWAC is a stock that you can buy – which is a share in the company.
When you buy a share in a company, if the company's market value goes up, your share becomes more valuable, and you make money.
What Is Digital World Acquisition Corporation?
President Trump announced his plans for the Digital World Acquisition Corporation back in October 2020.  You can read all about it here.
Oh, and look at that. $1.7 billion is the valuation.
For those of you who have been following 17, that's pretty dang interesting.
What Is 17?
If you don't know what 17 is, here's a video primer (watch to the very end because it really explains it at the end – it's an excerpt from a video that was banned off the internet back in 2019, so, hey it must be true):
Here's the  DWAC Net Net  
Digital World Acquisition Corporation is a SPAC, which is a Special Purpose Acquisition Company.
A Special Purpose Acquisition Company, also known as a "blank check company" is a company that has no current operations. It is a company that is started to raise capital through an initial public offering (IPO) for the purpose of acquiring or merging with an existing company.
In other words, if you wanted to start a company selling flapjacks but you had no experience with flapjacks, you could start a SPAC, get people to invest in it, and then use that money to merge with or buy another flapjack company.
The IPO means regular people like you and me can invest in the company, which gives it the funds to get started, and gives us a chance to make a profit.
So Trump started a media company called Trump Media & Technology Group (TMTG). TMTG merged with Digital World Acquisition Corporation (DWAC,) a blank check company, so that they could go public. The plan is to start with a social media app, called Truth Social.  But if you read the article, there is much more to this Trump Media and Technology Group (TMTG) and Digital World Acquisition Corporation (DWAC).
Actually, go look at their website. You can see that they have plans beyond social media.
Digital World ACQUISITION Corporation
Also, note the word Acquisition in the company name. Why do you think they named it that?
Do you think they might be planning to acquire some companies?
I think so.
Because of a couple of executive orders Trump signed in 2017 and 2018 that are still on the books.
Watch my TikTok where I explain these EOs and why it's important. Oh crud that link isn't working.
OK here it is on Instagram:
And gee, look what's happening to Facebook (Meta) stock right now? Tanking. Biggest loss in one day in U.S. stock market history last week.  
Not only that, but when Facebook went down, it dragged down other social media stocks like Twitter, Pinterest and SnapChat.
So what if the Big Tech companies stocks continue to crater and someone could buy them up and sell off the parts?
Or, better yet, what if the government could seize these companies for election rigging and other human rights abuses (like censoring people who talk about quackzine injuries). Look up the Nuremburg Code, ya'll.
What if the government seized them and sold them in auctions?
What if? Do you think a company like Trump Media and Technology Group could snap up those assets?
Very interesting to ponder.
What? You Don't Like Trump?
Um, time to get over that. TDS (Trump Derangement Syndrome) is so five years ago.
If you haven't taken the red pill by now, you must have your head stuck in your root chakra.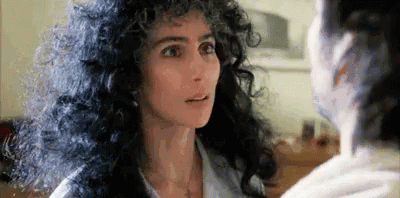 Stay in the matrix, whatever, man. We're gonna go make some money.
The Time Is Now
If you're worried you are getting in too late, don't. I missed the opportunity to buy back in November when the stock first became available. If you did, too, now is a great time to buy.
Why? Because I think it's gonna go way up. Not giving investment advice, and making my disclaimer here: I am not a financial advisor.
Just saying. I have a real good feeling about this. And I was right about the internet back in the early 90s. So there you go.
Like, can you imagine if you bought Google or Amazon stock back in the 90s? In 1998, Google and Amazon stock was worth about $85 per share. Now they are both worth around $3,000 per share.
If you had spent $850 and bought 10 shares, they would be worth $30,000 today. If you had spent $8,500 and bought 100 shares, they would be worth $300,000 today.
So, yeah, I was right about that. I only wish I had invested then.
Fake News?
Fake news is gonna spread fake news.
The DWAC stock price dropped yesterday from $97 to the $80 with the MSM reporting that the app will be delayed.
Truth Social is supposed to launch on President's Day (February 21). Now they are saying it will still launch in BETA mode, and may not be ready to go out to a wider audience until March 31st.
Who cares? If it's delayed, it doesn't matter.  And if the stock goes down a little, we save money. So it's good.
Anyway, it looks like they are going to let people in slowly – via a beta test list. Which is how software launches are always done. Sign up for Truth Social here to get on the beta test list.
Anyway, whatever, it doesn't really matter. I would have bought at $97 because, like I said, if it goes up like Amazon and Google, who cares if you get in at $97 or $80?
And who knows if the article above is true or not? I don't trust the mainstream media (MSM).
They are also writing articles seeding doubt about Truth Social saying that it may get deplatformed by Apple and Amazon.
Haha OK whatever. Again, I don't trust MSM. I highly doubt that Trump's team would launch this if they didn't have a handle on all of this.
I won't get into it here but many of us 17 followers have reason to believe that there has been a plan in place all along. Again, if you don't know what 17 means, watch the video.
Let's See What Devin Nunes Actually Said
Here's an interview with Devin Nunes from a trusted news source, The Epoch Times:
That video above is just a short clip from the full interview.
Watch the full Epoch Times interview with Devin Nunes here.
I'm watching the full video now as I write this – so I can't tell you yet definitively what he says (want to get this posted before I pick up my kids from school) but I say it doesn't matter when it launches. I'm very confident that Truth Social is the future.
Bottom line: You want to invest in DWAC BEFORE President's Day (Feb 21).
Because who knows what will happen? Better safe than sorry – I'm going to start buying now.
No Money to Invest in DWAC?
If you don't have a stash of a few hundred bucks lying around to buy some DWAC, tell your husband this is what you want for Valentine's Day.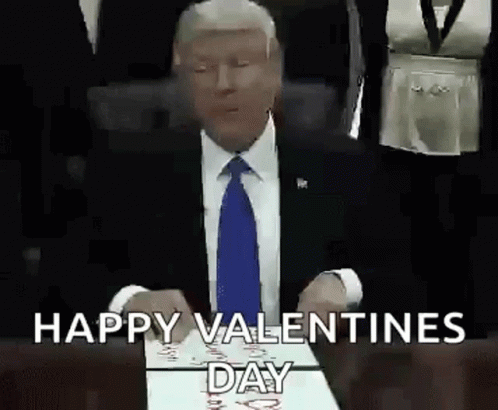 That's what I did, seeing how I'm flat broke since the Big Tech overlords censored me.
Seriously, I don't need chocolate or any other gifts. I just want DWAC.
Yes, I posted that on Facebook, on my new Facebook account, after they banned me for a year and a half and I lost my 250,000 followers. Click here to friend me and I'll add you back.
I don't spend a lot of time on there because I like to run my mouth and it gets me in trouble. I spend most of my time on Telegram where I can speak freely. Follow me on Telegram.
Anyway, back to DWAC... here's how to buy it...
How To Buy DWAC Stock
Step by step, easy peasy lemon squeezy. Here's how to do it.
There are other places online you can buy the stock.  You don't have to use eToro. However, when you use my link and you do a trade, you get $50 (and I get $50, too).
This only works for the first 10 friends who do it, so jump on it!
This is the best offer I have found. You can also sign up for Robinhood, WeBull, etc. but I don't see them giving out $50.
You can also share your link and get $50 for every friend who signs up.
Which, hey!  You can use to buy more DWAC!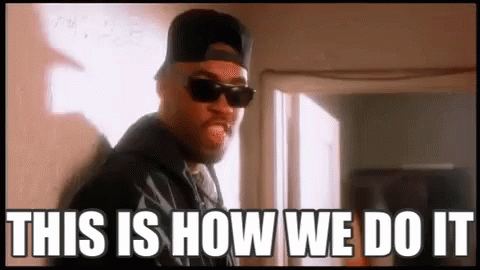 I also like eToro because you can use it to buy cryptocurrency. I doubled my money on cryptocurrency in the past year. I had quadrupled it, but you know how it is, it goes up and down. I know it will go back up.
Here's my blog post on How To Get Started With Cryptocurrency.
Step 2: Fund Your Account
Fund your account just means you connect your bank account.  It is very easy and just takes 5 minutes.
Here's a link that walks you through it, but if you just go ahead and sign up, it will take you through the steps.
Just note that you can't use a business bank account. I messed up doing that when I was buying crypto with eToro – and I later had to change to my personal bank account. Not a huge deal.
Step 3: Search For DWAC
Scroll down on the side menu and go to Discover.
Then type in DWAC in the search bar.
Step 4: Buy DWAC
Click TRADE and it will walk you through the process of buying DWAC.
I really like eToro because it is so user-friendly. So if this whole process scares you, fear not. It's easy.
It's telling me that I need to deposit at least $340 to do the trade. So you need at least that much to invest.
If you don't have that much, maybe you can do what that blowhard Dave Ramsey says and sell some stuff around the house. You know you've got stuff lying around.
But don't buy mutual funds like he says, invest in single stocks or crypto. Exactly what he says not to do. I'll write a whole post about him later. Can't stand him.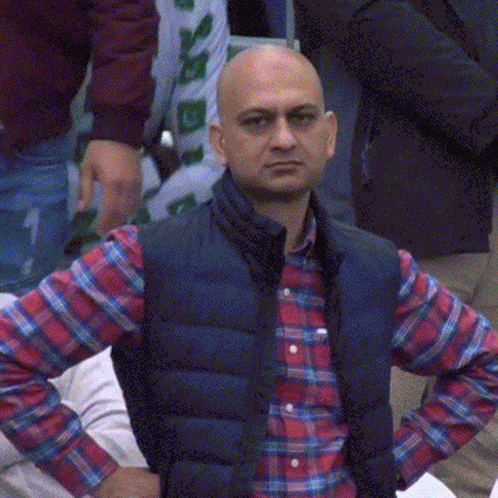 Anyway, that's it. You're done.
You're now a DWAC shareholder. Congratuations!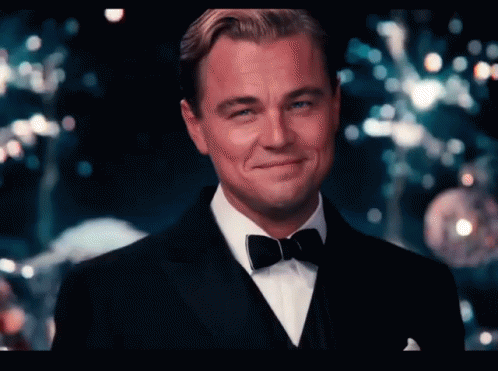 Another Stock to Consider: Rumble SPAC
Devin Nunes told us that they are partnering with Rumble for videos and servers.
So that tells us that Rumble is a good investment. They also have a SPAC we can invest in.
The Rumble SPAC is called CF Acquisition VI – the ticker is CFVI.
You can't buy CFVI on eToro but you can buy it on other sites. I just joined WeBull and it looks like you can buy it on there.  
Got Questions?
Comment below!