Recipes
28 Ways to Use Leftover Ham
Happy Easter, everyone! Tomorrow we're having ham after Sunday mass. Which means we are going to end up with a lot of leftover ham. If you're looking for recipes for leftover ham, you've come to the right place.
Happy Easter, everyone! Tomorrow we're having ham after Sunday mass. Which means we are going to end up with a lot of leftover ham. If you're looking for recipes for leftover ham, you've come to the right place.
I serve baked ham exactly once per year. At Easter. Nobody in our family ever wants a Thanksgiving or Christmas ham (although I personally enjoy them). We always do a turkey, duck or goose.
But Easter is a different story. In my mind, it has to be ham. And with my smaller family (newly divorced,) buying a big Easter ham leaves me with a whole lot of leftover ham. What to do?
I'm making this list for myself, but I figured some of you might need it, too. Bookmark it or pin it so you have it for Easter season.
Non-sequitir: I can't say the word ham without thinking of that scene from the movie, Ponyo, where she eats the ham out of his sandwich. "Ham!"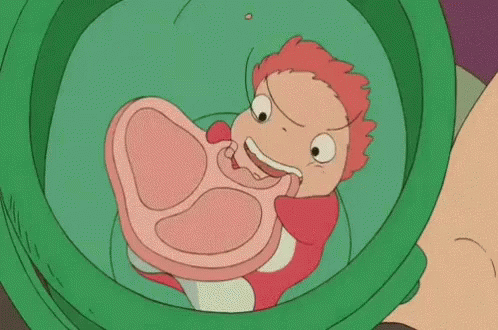 Note: Some of these recipes below are from my blog. Most are from other blogs. I don't have very many recipes on my blog right now because I am having to rewrite them all since I had to move to a new server.

I will be adding links to my versions of the recipes below as I make, test, and adapt the recipes and add them to my blog.
---
28 Ways to Use Leftover Ham
There are a lot of lists online with uses for leftover ham. But most of them are just meh. Lots of casseroles and not so great soups and salads.
You can count on me for including only the best recipe ideas. Because I am a food snob. Sorry, not sorry.
Lunch Ideas with Leftover Ham
Ham Sandwiches - Pack some hand sandwiches for school lunches. I love mine with mustard, mayo and cheddar cheese – on a croissant, bien sûr.

You can also add lettuce, tomatoes and lettuce as in the recipe I linked to.
2. Old Fashioned Ham Salad Sandwiches - Oh, my gosh, I remember this from my childhood. It was a classic lunchmeat salad from the 1950s. I grew up eating it in the 1970s, along with liverwurst and tuna salad sandwiches.

Your kids may need a little time getting used to this, but they may just fall in love with it like we did back in the day.
3. Ham Salad Pinwheels - This is a recipe from the same website as above, and she's using her ham salad to make pinwheels. These would be great for lunch. Maybe a good way to get the littles used to the ham salad.

I would leave out the red onion if making for kids, or maybe use shallots instead, which is a milder onion. This would also make a great dish for picnics or potlucks.
4. Homemade Hot Pockets - I love this idea for easy lunches or even small dinners. My son loves Hot Pockets, which are convenient, but I don't love the ingredients.

That said, it pays to keep things like this on hand when you have growing children – better than having to order fast food. You could make these ahead and freeze them.  And you can cut this up and stick it in a Thermos for lunch.
French Dishes with Leftover Ham
5. Quiche Lorraine - I always use Julia Child's classic recipe. I make my crust from scratch, as you must. Make it with cubed ham instead of bacon.
6. Gougéres with Ham - Gougères are my favorite appetizer in the whole world. Even better than Bacon-wrapped dates. It just doesn't get any better than this.

Serve this as a fancy hors d'oeuvre at a dinner party with glasses of Kir Royale (Champagne with crème de cassis, which is black currant syrup). Use this recipe, and just add diced ham.
7. Ham & Mushroom Crêpes - The French version of enchiladas. What more can I say? Everyone loves crêpes. And adding ham, mushrooms, and heavy cream – you can't go wrong.
8. Potatoes Dauphinoise with Ham - Potatoes Dauphinoise is one of the most classic French dishes, made with potatoes, butter and heavy cream.
It is named after the Dauphiné region in southeast France, which is named after the French word for king, dauphin, or dolphin.
In other words, this is food fit for a king, un dauphin.
9. Potatoes au Gratin with Ham - Also called Gratin Dauphinois, this is a variation on Potatoes Dauphinoise. This is simply the addition of cheese. Potatoes Dauphinoise is made with heavy cream and butter only – no cheese.
10. Ham and Potatoes Sarladaise (Pommes de Terre Sarladaises avec Jambon) - Who would turn down potatoes fried in duck fat? No one in their right mind.
This is a recipe from my homeland, this comes from the city of Sarlat in the Dordogne region in southern France. I'm planning on visiting for the first time this summer.

I don't like this recipe though because he calls for lard or olive oil. If you want to make it the right way, use real duck fat. You can get it at a lot of stores these days. Or better yet, roast a goose or duck and you will have a lot of leftover fat to make this.
Here are a couple of recipes that use duck fat: Sarladaise Potatoes, Pommes de Terre Sarladaises (Sarlat Potatoes,)  and and, in French: Pommes de terre sarladaises. You would add ham to those recipes, obviously.
Salads with Leftover Ham
11. Pasta Salad with Cubed Ham - This would make a great lunch or side dish. This recipe looks pretty good but it needs some oomph in my opinion.
When I make it, I'll probably scrap the sun-dried tomatoes and sub in black olives and artichoke hearts.
12. Macaroni Salad with Ham - This looks delicious. It's very similar to my Tuna Pasta Salad, which my teen daughter loves. This salad would be a great side with BBQ – and I'm buying myself a smoker for Mother's Day. (When in Texas.)

I am going to make this salad with hard-boiled eggs, scallions or shallots, sweet pickle relish, and diced celery. And I will make homemade mayo and homemade ranch dressing instead of using store-bought.
13. Chef Salad - They call it Chef Salad because it's what you make when you need to use up the leftovers. You don't have to use turkey or roast beef in this salad – if all you have is ham, just use that.
14. Cobb Salad with Leftover Ham - I love Cobb salad. And I love this recipe because she keeps all the diced elements separate, as it should be. However, she uses goat cheese and ranch dressing.
While that is fine for some people, I say, non, c'est ne pas pour moi. (No, it's not for me.) I am a purist and I will make this salad with the traditional bleu cheese and bleu cheese dressing.

Note: get ready to start seeing a lot of French language interjected into my blog posts because I've been taking French lessons for nearly two months now.
It's starting to seep into my everyday speech and I can't help it.
Je ne peux pas m'en empêcher.
Breakfast Dishes with Leftover Ham
15. Croque Monsieur - If you haven't had a Croque Monsieur, you're really missing out.
Translated from the French as Mister Crunch or Mister Munch, this is the most delectable toasted ham and cheese sandwich in the world. They are a staple in French bistros and cafés.
You can also add a fried egg on top, which is called a Croque Madame.
16. Eggs en Cocotte - A cocotte is a small baking dish, usually with handles, but you can make this breakfast dish in ramekins, like a crème brulée.  
17. Ham and Cheese Omelette - Classic, simple and easy breakfast. One of my faves.
18. Ham and Egg Scramble - Simple and delicious. Adds that extra savory umami flavor to a basic egg dish. I would skip the green onion and add cheese instead but hey, that's just me.
19. Eggs and Tater Tot Casserole with Ham - I am not, generally speaking, a big fan of casseroles. I prefer quiche. However, a friend made one of these tater tot casseroles at our women's bible study recently and I have to say, she converted me.
My friend made it with sausage (divine) but you could sub out ham.
The recipe I linked to has green pepper added. I would absolutely nix that. Kids won't like it and I think the flavor would overpower the other ingredients.
20. Potato and Ham Hash - Oh, man, I love a good breakfast hash. This is a simple one but you can do all sorts of variations. Here's a good primer on breakfast hash.
Soups Using Leftover Ham
21. White Bean and Ham Soup - Classic French soup. Nourishing, delicious and satisfying.
22. Black Bean Soup with Ham - This is a classic Cuban soup. Sub out the leftover ham for the ham hock.
23. Lentil Soup with Ham - This makes such a delicious weeknight meal or simple, nourishing lunch. I love the addition of the croutons in this recipe. If you're gluten-free, you can use gluten-free bread. Instead of the ham bone, just use leftover ham.
24. Split Pea Soup with Ham - A lovely soup, again with ham and croutons.
Cajun Food Using Leftover Ham
25. Jambalaya with Ham - My family loves Cajun food. To make this recipe with leftover ham, just sub out the ham for the smoked sausage.
26. Red Beans and Rice - Another great Cajun dish that we love. This is one of the great comfort foods and you can eat it year round. Simply sub out the sausage with ham.
27. Louisiana Gumbo - We love gumbo! I can't make this often enough. Once again, just sub out the sausage with leftover ham. Turn down the spices for little ones who can't handle it yet. They will get used to it over time.
28. Crawfish Etouffée - Of all the Cajun dishes, this is, hands-down, our favorite. Simply sub out the bacon with ham. You really think anyone is gonna care? If you are taking the time to make them etouffé, trust me, they won't mind. And you don't need to cook the ham as long because it's already cooked, obviously.
Pin This Post
Never miss a post!
Click here to sign up for my free email updates
SUBSCRIBE