I am a big believer in supplements. Diet and supplements saved my life when I was in my 20s. I've also seen many people get dramatic results with their health using dietary supplements.
However, not all supplements are the same and many end up unopened in the back of a cupboard ("the supplement graveyard").
After over a decade of blogging about health and over 25 years of biohacking, I finally understand what the main causes of chronic dis-ease are.  
And, as such, I now have a very short list of supplements that I use and recommend.
---
Click a link below to jump to a category:
Note: The first two supplements on the list are recipes for water formulations that have done more to revolutionize my health than any other supplement in my life.  I am not exaggerating.

The third one listed is a parasite detox protocol that works in conjunction with the pool water and silica water.

These are not just pills you can pop – you have to make the water at home and do the steps of the parasite protocol.
The recipes are easy and simple, and they are extremely affordable (less than $15/month to make both types of water).  

Also, I want to stress that the pool water and the silica water  used together has been the biggest game changer for me personally. I highly recommend that you use them both together, because they work synergistically. If you want even better results, do the parasite protocol every month until you see improvement.
Finally, if you feel overwhelmed at the thought of making your own pool water and silica water – and hey, I don't blame you, we are all busy and stressed out these days – I highly recommend you just start with the Root Brands Trinity (jump down to read more) supplements.
This is the Root Brands Clean Slate Zeolite, plus two other supplements. In my educated opinion, this is Root Brands Trinity is the best foundational supplement program you can do.
Everything in life costs time or money. So either spend the time making pool water and silica water, or spend the money and start taking the Root Brands products.
---
"Pool Water"
This one thing has changed my life and my health more than anything I've ever done.  
Here is my recipe for "pool water": How to Make Pool Water
For more info, go to my Pool Water landing page which includes a FAQ, an explainer video, etc.
I went from needing 8-10 hours of sleep to 4-5 hours of sleep. And I feel years younger. All my symptoms went away in days.
No, it is not actually pool water (water from a pool). That is code language. I can't tell you what it is really called because I will get cancelled.
Which means it must work! LOL! They don't censor you unless you're over the target.
---
Silica Water
Here's my recipe for silica water: How to Make Silica Water at Home.
I have been making silica water (adding silica to my filtered water) for a few years now, but it wasn't until I added the pool water that I got dramatic results.
When I was on just silica water or just pool water, I still needed 8 hours of sleep and wasn't getting incredible results with my hair and skin. It was the combination of the two that caused the breakthrough.

Read my post: My Biohacking Breakthrough.
I need to change this graphic because this was actually the result of pool water + silica water:
Some people say, "it's just the lighting" but I know it was not just the lighting because I could see the difference in my face. Other people saw it, too.
It makes sense because silica is the basis of collagen. Silica helps your body make collagen.
The problem with silica is, since it is a mineral, it is hard for the body to absorb. I believe it is the pool water, which is a gas that we are adding to water, that is driving the silica into my cells.
There is another product that I believe does this, which I talk about below in the zeolite section (scroll down).
I also wrote about it in this post: Zeolite & Bioavailable Silica: The Holy Grail of Health?
---
Parasite Protocol
Click here to read my post: How to Do the Parasite Protocol.
Pool water is amazing, because it removes almost all toxins from the body – including heavy metals and all parasites.
With one exception: worms.
Pool water won't kill and remove worms, so you need to do a parasite protocol to get them out.
I can't say it on here but if you look up Kerri Rivera on DuckDuckGo you can see the incredible results she and others got with thousands of children who had autism (yes, past tense).
They recommend that you do this parasite protocol once a month during the full moon. Repeat until your issues are resolved. Once you are better, you should do the parasite protocol at least twice a year and better yet, quarterly.
---
Collagen
Did you know Vital Proteins just got bought by Nestle?
It's true. Which is why I will no longer buy Vital Proteins collagen.  I don't trust Nestle. And I should know – when I worked in corporate advertising, they used to be my client.
I have tried lots of different collagen supplements over the years, and there is only one that I use now: Bella Grace Collagen Elixir.
I use and promote the Bella Grace Collagen Elixir because from what I have personally witnessed, this product works like no other collagen product on the market.
This is mainly because of the way it is formulated and the ingredients they are using in addition to the collagen, cat's claw and axtazanthin, which help to make the collagen much more absorbable and bioavailable.
In this post, I go into detail about why Bella Grace Collagen Elixir is the best: Best Collagen Supplement: 10 Things To Look For
---
Zeolite
Why zeolite? Let me count the ways... Zeolite binds with and removes heavy metals like mercury, lead, arsenic, cadmium and more from your body and helps maintain a healthy pH balance in your cells.
This means improved energy levels, better sleep quality and a myraid of symptoms reversed.
After a decade of researching and blogging about health and running the biggest health blog network in the world, I have come to the conclusion that one of the root causes of chronic disease is heavy metal poisoning.
I will be writing a bunch of posts about this soon... but in the meantime, I'd say zeolite is one of the, if not THE most important supplement you need in your tool box.
(After homemade "pool water" and silica water that is.)
Clean Slate is the only zeolite product that I recommend, for a whole slew of reasons. I haven't written a post about it yet but I will soon.
I have used the competitor brands. Some of the others are okay but after much research, there is nothing better than Clean Slate.
They are using a patented nanotechnology process that drives the silica (which they extract from the zeolite) into the cells.
You can read more about how this works in this post: Zeolite & Bioavailable Silica: The Holy Grail of Health?
I think this is working in a similar fashion to the way the pool water (a gas) is driving the silica into my cells.
Anyway, now I am taking BOTH the (1) pool water / silica water AND (2) Root Brands Clean Slate.
Acutally, I'm taking the whole Root Brands Trinity: Clean Slate, plus the Restore & Zero-In.
Read more about the Root Brands Trinity in this post: Zeolite & Bioavailable Silica: The Holy Grail of Health?
Do you have to do the Clean Slate or the Trinity AND the pool water/silica? I don't think so. Start with whichever one you want.
I have had such amazing results with silica water and pool water, I don't want to give those up.
And I think the Root Brands products can do even more so I'm giving it a go.
I'm in my 50s, I want to be as healthy as possible for as long as possible, so I'm doing ALL THE THINGS.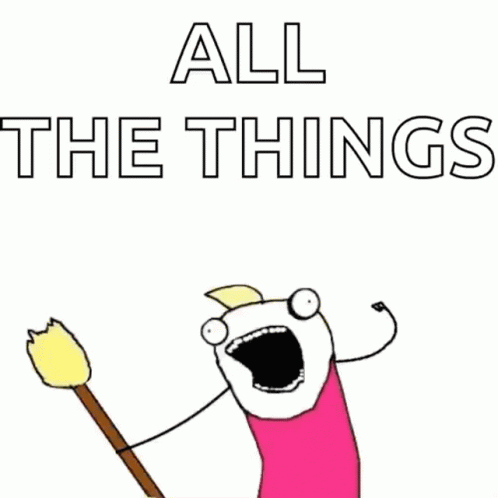 ‌                                                            
---
Molecular Hydrogen
What is molecular hydrogen and why do you need it?  
Well, you may not need it, but if you are low in nitric oxide, which many of us are, molecular hydrogen is the bomb.
Here are some of the things that can cause a reduction in nitric oxide:
Smoking cigarettes, vaping, and smoking marijuana (please do not do any of these things).
Not enough exercise.
A narrow palate and windpipe, caused by malnutrition in utero and in childhood.
Heart disease.
Antacids and proton-pump inhibitors (these inhibit the synthesis of nitric oxide).
Using mouth wash, antibiotics, hand washes, hand sanitizers. These destroy good bacteria (impacts the synthesis of nitric oxide).
That jibbery jab thing we are not allowed to talk about. (The quackzine.)
Hydro Shot
Hydro Shot is a stabilized molecular hydrogen drink that gives you a boost of nitric oxide.
Read my review: This Drink Could Save Your Life.
Order a case of Hydro Shot today using my affiliate link.
‌
---
         ‌‌             ‌
More Shopping Categories
Click a link below to go to a different page in the shop.
---
‌             ‌
The links on these shopping pages are affiliate links, which means that if you click and buy anything, I earn a commission. Thank you for helping to support my work.‌            
---